Clinic fees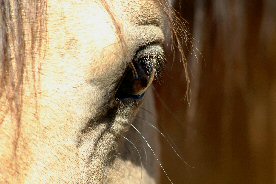 Clinics are the most cost-effective method of advancing your horsemanship skills. In addition, they give students the opportunity to test their horses comfort zones and leadership levels in a supportive environment. There are certain teaching opportunities that are only possible when there is a large group of students present with their horses. The 'Stick-to-me" game, for example, is a fun and amazingly fast way of taking your liberty with your horse to the next level.

Although the base instruction fee is the same for all clinics, the total clinic fee will vary from one Event to another depending on the distance and Facility Fee at the location. Clinic hosts make every attempt to find affordable Facilities in order to keep costs as low as possible. More participants means lower clinic entry fees, as they are shared among participants.

The Clinic Fees are made up of three parts:

1.Facility Fee - the cost to rent the facility for the event.
2.Instruction Fee - the cost of the actual lesson.
3.Travel Fee - a set per rider fee to offset a portion of the Instructors traveling expenses.

While the Facility and Travel Fees vary depending on location and distance, the minimum Instruction fee of $990/day for up to six riders stays the same. Additional riders are $165/day up to a maximum of ten riders ($1650/day). Most clinics run 6hrs in length each day unless they are split level clinics, which are two groups that go for 3hrs each.

I occassionally offer special formats, which may be priced differently. Camps, which are my 4-5 day formats, are offered at a deep discount whereas specialty clinics, such as 'The Art of Horsemanship' may be priced higher. These vary from year to year, so always contact the Clinic host to get clinic pricing for each event.

To determine the exact cost of the clinic you are interested in, please see my Calendar where you will be able to download complete Event Information, Rider/Spectator Applications and Liability forms in order to enroll in the course of your choice. These will be posted as they are available.

*hst will be added.
---
Lesson fees
Lesson Fees
Private - $120/hour
Semi-Private - $75/hour ea
Group (3-5ppl) - $60/hour ea
*plus hst

---