Checklist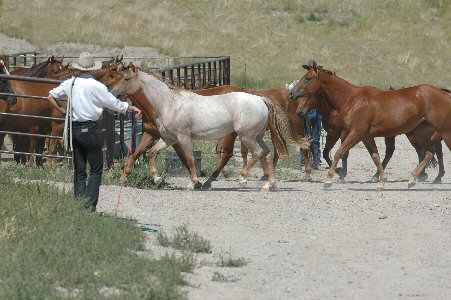 Clinic Coordination Checklist

This is a guideline to the steps involved in Coordinating a clinic:

1) Interview facilities that have requested clinics at their locations to ensure that the following criteria are met:

a. Arena is large enough to house 10 horses and riders (70x180min.)
b. Footing is conducive to both horses and riders.
c. Stabling is both safe and away from boarded horses preferably.
d. Price is reasonable for your area.
e. Seating is available for spectators or a provision must be made either through the host or simply by letting people know to bring lawn chairs.
f. Heat is available depending on area and time of year and lighting is sufficient.



2) Coordinate a date and time that the facility and instructor are available for a clinic.

3) Book the arena and get them to sign a rental agreement.

4) Book instructor's time.

5) Arrange for posters and spectator tickets, receipt book and to post the information on the websites, www.fawnanderson.com and www.parelli.com.

6) Ask enthusiastic students to assist you by placing posters on every poster board you and they can come across; Restaurants, tack stores, drug stores, arena facilities, feed stores. You can even tape them to the green banks of mail boxes on road corners – this is some of the best advertising!

7) Contact small rural radio stations and ask if they would like 5 pairs of tickets as giveaways on the air. Give them all the details and they will announce the clinic and then have a caller draw. Some say yes and some no but if so it provides free advertising for us and they get some tickets to draw their listeners. (make sure each pair of tickets has logistics of the clinic)

8) Contact horse-related charitable societies and ask if they would like some free tickets to sell for their own pockets. It doesn't cost us anything but time, paper and tickets but it gets more people out in the public advertising through word of mouth.

9) Rent tables at small trade fairs, rodeos, horse fairs, etc and run a Success With Horses tape or any other exciting promo tape on a portable TV

10) When a rider is booking into a clinic, ask for a deposit of at least 50%. Advise them of your refund policy. When the deposit is received, mail them a rider package .

11) When a spectator is pre-booking to watch a clinic, ask for payment in full. When payment is received, mail them a spectator package

12) Keep a mailing/accounting list of all participants both riders and spectators

13) Provide instructor with and retain for yourself a mailing list of all participants after the clinic

14) When the day before the clinic arrives, go to the facility at approximately 4:00 pm to set up the arena: Firstly, set up chairs, set up 2 tables (1 for brochures and info packages and mailing lists and taking registrations and money, 1 for product or speaker system and set up 1 small table for coffee, creamer, sugar) Charging $0.25 per cup of coffee usually covers the cost. Make sure the footing is worked up and clean. Clean up any viewing area. Secondly, ensure that stabling is ready for horses and riders and there is an area for feed close to the horses (owners bring their own) and there is sufficient shavings for stalls or paddocks are originally cleaned up.

15) Inform the riders that you will be at the facility to get them settled only until a certain time. If the riders can't make it by then, place a name on the stall that they have and an instruction poster to help them out.

16) Plan to arrive at the facility 1 hour (at least) before the clinic as riders as well as spectators will begin arriving. Have a float of money ($100 in bills and change) for at-door spectator fees, coffee, etc. Greet them all with enthusiasm and care.

17) During the clinic, there are usually some eager helpers in the stands that will help keep the poop picked up in the arena and always ensure that the place is kept neat and tidy during the event. Be available to answer questions and to help where necessary. Announce that you would very much appreciate the riders making sure the stalls/paddocks are all cleaned prior to their leaving.

18) At close of the clinic, ensure that the facility is paid and the instructor is paid prior to leaving and that the facility, including stalls, are cleaned up.

*Keep in mind that this is just an outline of what Coordinators do during a clinic event. Make it work for you.